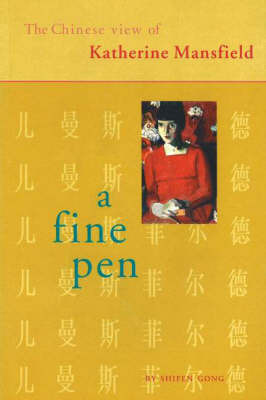 $25.00
NZD
Category: NZ Non-Fiction
For almost eighty years, Katherine Mansfield's stories and poems have been popular with Chinese readers, and she has had a significant influence on a number of short-story writers. In this book, Shifen Gong selects and introduces twenty texts about Mansfield and her work, translated into English for the first time. Together, they bring fresh insights to the largely Eurocentric criticism of Mansfield's work, and at the same time provide a commentary on Chinese literary history. The story of the rises and falls in Mansfield's popularity is fascinating, as it shifts with the major social, political and literary trends, which have given rise to modern China and its literature. 'Because hers is pure literature, its brilliance not shown, it is hidden deep within. It required careful perusal to reach the essence.' Xu Zhimo (1923) 'With remorseless irony she lays bare the hypocrisy and shallowness of the leisured class and their men of letters ...' Tang Baoxin (1982) ...Show more

$27.50
NZD
Category: NZ Literature
A collection of six stories linked by a central issue in the lives of the main characters, the defining incident that shapes their futures: the disappearance of a brother; an illegitimate child born to a young girl; a woman caught between the deep friendship of two men; a lost love; a betrayal.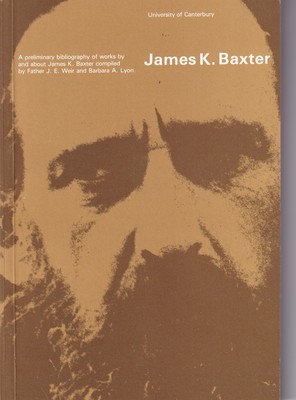 $42.50
NZD
$43.00
(1% off)
Category: NZ Literature | Reading Level: new
Roderick Finlayson (1904-1992) was one of the pioneering New Zealand writers who came to prominence in the 1930s. This selection of his fiction and non-fiction--some of it unpublished, much of it previously uncollected--edited with an introduction by Roger Hickin, includes stories from his four short st ory collections, two chapters from the novel Tidal Creek, excerpts from an unpublished novel, the 1940 essay Our Life in this Land, autobiography, memoir, articles, letters and poems. 'If the honours and rewards now available for New Zealand writers included canonization, Roderick Finlayson would be the obvious candidate, probably the only one.' --Dennis McEldowney '. . . our first writer to move with any ease or authenticity among the most vital traditions this country has.' --Vincent O'Sullivan '. . . an artist whose commitment to the recognition and celebration of taha Maori was exemplary and prophetic.' --O. E. Middleton '. . . it was he who wrote of Maori and Pakeha and the importance of conserving the land, fifty years before there was a bandwagon for protesters to jump on.' --Kay Holloway 'I cross my heart when I say there are stories of yours, there are pages, which I would rather have written than anything I have written.' --Frank Sargeson in a letter to Roderick Finlayson. ...Show more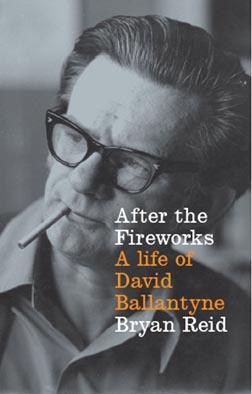 $21.50
NZD
Category: NZ Literature | Reading Level: very good
Ballantyne's life as a writer brought him little more than disappointment, despair and an urge to self-destruction by alcohol. Yet at least two of his novels can be regarded as classics. At 23, he was the earliest of the new young post-war New Zealand writers to have his first novel published †" not here, but in the US. The Cunninghams, an uncompromisingly realistic portrait of New Zealand working-class life, was praised by American critics, but greeted almost with shock in his own country. He did not publish another novel until 15 years later and it was another five years before his best work, Sydney Bridge Upside Down, appeared but, most undeservedly, attracted little attention. This lack of recognition and the feeling that he was a 'one-book writer' eventually plunged him into the depths of alcoholism. Miraculously, he recovered in 1973 and went on to write two more novels, and to achieve distinction as a kind of literary 'elder statesman'. Whatever his disappointments as a writer of fiction, Ballantyne, in his parallel career as a highly talented journalist, earned professional admiration and respect both in New Zealand and the United Kingdom, where he had considerable success also as a writer of television plays. This biography by a life-long friend and former colleague uses personal knowledge and recollections, which fleshes out his account of Ballantyne's life, and illuminates the rollicking days of their careers in newspapers and the exciting literary scene of the immediate post-war years. ...Show more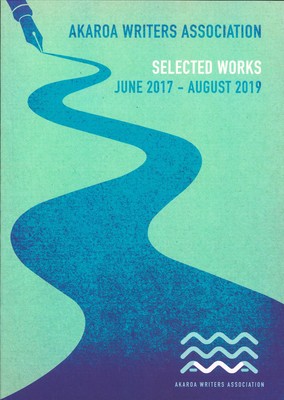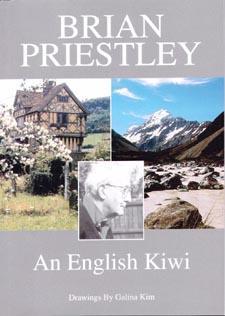 $11.50
NZD
Category: NZ Literature
Early NZ TV icon who became a controversial newspaper columnist.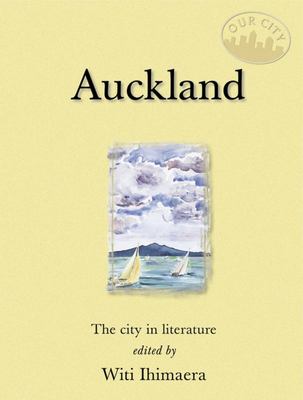 $15.00
NZD
Category: NZ Literature | Series: Our City Series | Reading Level: very good
Each book in this groundbreaking series is an anthology of writing featuring one of our major cities. Chosen with care by a well-known editor from each city, the selections are usually from works of fiction (short stories and novels), but extracts from writers' memoirs and some poems are also included. The writers are both contemporary and historical and all have either lived in or visited the city concerned. All the extracts have something significant to say about the character of the city, and together they create a strong picture of what makes the city the unique place it is. Most of New Zealand's great writers are represented in the series. Each book is presented in an attractive cased and jacketed format. They can be dipped into at leisure or given to friends as a splendid memento of the city. The pictures on the jackets were specially commissioned from Christchurch born and Wellington-based artist Jacqueline Henderson, whose work is included in many private and corporate collections. Includes work by Maurice Gee, Paula Morris, C.K. Stead, Diane Brown, Albert Wendt, Tina Shaw, Peter Wells, Allen Curnow and more. ...Show more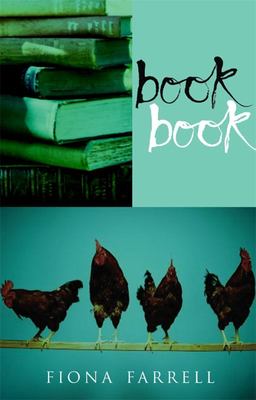 $18.50
NZD
Category: NZ Literature | Reading Level: very good
This isn't strictly autobiography nor is it entirely fiction, but, through a story of a life, it shows that books have a certain function and this is the way they have functioned in this life: as something mysterious, consolatory, instructive, enlightening and amusing. The life in itself - of the growth of a young girl into womanhood - is at once interesting, moving and worth reading in its own right, but the succession of books read at each stage offer a linking motif. In Fiona's accessible, beautiful style, the work unfolds; it is thoughtful and thought-provoking, touching and intriguing - a work for every lover of books. An evocative and moving mix of memoir and fiction — from The Little Red Hen to Owls Do Cry; from Enid Blyton to Aphra Behn. Launched on 3rd September, at Our City, with a bevy of writers & readers, and MCB. ...Show more