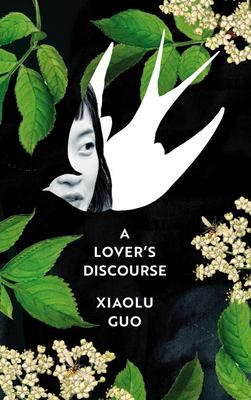 $35.00
NZD
Category: Contemporary Fiction
A story of desire, love and language - and the meaning of home - told through conversations between two lovers A Chinese woman comes to London to start a new life - away from her dead parents, away from her old world. She knew she would be lonely, but will her new relationship with the Australian-Britis h-German landscape architect bring her closer to this land she has chosen, will their love give her a home? A Lover's Discourse is an exploration of romantic love told through fragments of conversations between the two lovers. Playing with language and the cultural differences that her narrator encounters as she settles into life in a Britain still reeling from the Brexit vote, Xiaolu Guo shows us how this couple navigate these differences, and their romance, whether on their unmoored houseboat or in a cramped and stifling flat share in east London... Suffused with a wonderful sense of humour, this intimate and tender novel asks universal questions- what is the meaning of home when we've been uprooted? How can a man and woman be together? And how best to be a woman and a mother? ...Show more
$24.00
NZD
Category: Contemporary Fiction | Series: Penguin Modern Classics Ser.
Nineteen-year-old Sanna just wants to drink her beer in peace, but that's difficult when Hitler has come to town and his motorcade is blocking the streets of Frankfurt. And now life seems more complicated every day. Her best friend Gerti is in love with a Jewish boy, her brother writes books that have b een put on a black list and her own aunt may denounce her to the authorities at any moment... Keun's masterpiece, written after she had fled Nazi Germany, captures the hysteria and horror of the era with devastating vividness and redemptive humour. ...Show more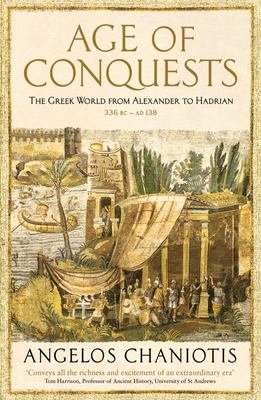 $28.00
NZD
Category: Contemporary Fiction
The ancient world that Alexander the Great transformed in his lifetime was transformed once more by his death. The imperial dynasties of his successors incorporated and reorganized the fallen Persian empire, creating a new land empire stretching from the shores of the Mediterranean to as far east as Bac tria. In old Greece a fragile balance of power was continually disturbed by wars. Then, from the late third century, the military and diplomatic power of Rome successively defeated and dismantled every one of the post-Alexandrian political structures. The Hellenistic period (c. 323-30 BC) was then one of fragmentation, violent antagonism between large states, and struggles by small polities to retain an illusion of independence. Yet it was also a period of growth, prosperity, and intellectual achievement. A vast network spread of trade, influence and cultural contact, from Italy to Afghanistan and from Russia to Ethiopia, enriching and enlivening centres of wealth, power and intellectual ferment. From Alexander the Great's early days building an empire, via wars with Rome, rampaging pirates, Cleopatra's death and the Jewish diaspora, right up to the death of Hadrian, Chaniotis examines the social structures, economic trends, political upheaval and technological progress of an era that spans five centuries and where, perhaps, modernity began. ...Show more
$55.00
NZD
Category: Contemporary Fiction
'Think of this atlas as the beginning of a journey and a kind of island guidebook, a rough guide to far-flung places, a Baedeker of make-believe, and a new page waiting to be filled. The cycle of Crusoes continues' Huw Lewis-Jones Islomania is a recognized affliction. But what is it about islands that is so alluring, and why do so many people find these self-contained worlds completely irresistible? Utopia and Atlantis were islands, and islands have captured the imaginations of writers and artists for centuries. Venetian sailors were the first to make collections of them by drawing maps of those they visited in their isolari - literally the 'island books'. Then in 1719 Daniel Defoe published his tale of a castaway on a desert island, Robinson Crusoe, one of the first great novels in the history of literature and an instant bestseller. Defoe's tale combined the real and the imagined and transformed them into a compelling creative landscape, establishing a whole literary genre and unleashing the power of an island for storytelling. To celebrate the tercentenary of Robinson Crusoe's publication, a truly international range of leading illustrators imagine they too have been washed up on their own remote island. In a specially created map they visualize what it looks like, what it's called and what can be found on its mythical shores. In a panoply of astonishingly creative and often surprising responses, we are invited to explore a curious and fabulous archipelago of islands of invention that will beguile illustrators, cartographers and dreamers alike. ...Show more
$26.00
NZD
Category: Contemporary Fiction | Series: Penguin Modern Classics
"This is just the book to give your sister - if she's a loud, dirty, boozy girl." - Dylan Thomas Flann O'Brien's first novel tells the story of a young, indolent undergraduate, who lives with his curmudgeonly uncle in Dublin and spends far too much time drinking with his friends. When not drunk or in b ed he likes to invent wild stories peoples with hilarious and unlikely characters - but somehow his creations won't do what he wants them to. A dazzling work of farce, satire, folklore and absurdity that gives full rein to its author's dancing intellect and Celtic wit, At Swim-Two-Birds is both a brilliant comic send-up of Irish literature and culture, and a portrayal of Dublin to compare with Joyce's Ulysses.     ...Show more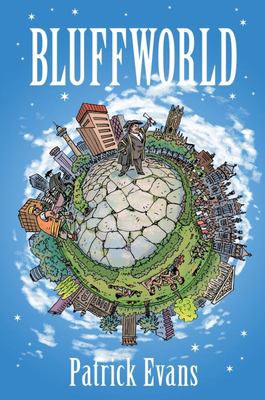 $35.00
NZD
Category: Contemporary Fiction
'Zum Bullshitter geht der Preis' - so said the great German author-philosopher Johann Wolfgang von Goethe in Die Leiden des jungen Werthers (1774). Or did he? Can we trust what we never quite knew about because we never quite got around to reading it in the first place? Is it safe to rely on what we ove rhear in the university common-room or even out there in the real world? And does it matter? In Bluffworld we are taken through the bildung of a master-bluffer, from his early days spent plagiarising student essays to his magisterial later lectures on the opening sentence of Moby-Dick and other works he's been led to believe might well be great literature, whatever that is. We learn to spot the difference between bullshit and horseshit, to understand the power of seeming, to use 'Quite' and 'Just so' to trigger verbal smokescreens when outflanked, to sense the sublime power of unoriginality all around us. Finally, we see the inevitable terminus ad quem (whatever that means) of the Meister-Bullshit-Künstler(?), as our hero confronts the apotheosis of bullshit in the bewildering word-world of the corporate university. All this and much, much less! Time for another all-staff barbecue! ...Show more
$37.00
NZD
Category: Contemporary Fiction
The #1 New York Times bestselling author of A Spark of Light returns with a thought-provoking and otherworldly new novel about the fates that we choose for ourselves and what happens when we have the chance to choose again. Dawn Edelstein knows everything there is to know about dying. She specialises in helping her clients make peace with the end of their lives. But as she's flying home from her latest case, she is forced to confront her own mortality for the first time. Instead of seeing her brilliant quantum physicist husband and their beloved daughter flash before her eyes in what she assumes are her last moments, only one face is shockingly clear: Wyatt Armstrong. Safely on the ground, Dawn now faces a desperate decision. Should she return to Boston, her family and the life she knows, or journey back to an Egyptian archaeological site she left over a decade earlier, reconnect with Wyatt, and finally finish her abandoned magnum opus, The Book of Two Ways? As the story unfolds, Dawn must confront the questions she's never truly answered: What does a life well-lived look like? When we depart this earth, what do we leave behind of ourselves? And who would you be if you hadn't turned out to be the person you are right now?   ...Show more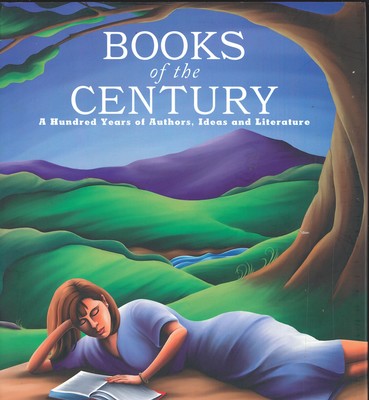 $60.00
NZD
Category: Contemporary Fiction
A chronological guide to 250 of the finest fictional books written this century, which considers contemporary as well as current criticism.
$25.00
NZD
Category: Contemporary Fiction | Series: Wolf Hall Trilogy | Reading Level: very good
An astounding literary accomplishment, Bring Up the Bodies is the story of this most terrifying moment of history, by one of our greatest living novelists. 'Our most brilliant English writer' Guardian Bring Up the Bodies unlocks the darkly glittering court of Henry VIII, where Thomas Cromwell is now chi ef minister. With Henry captivated by plain Jane Seymour and rumours of Anne Boleyn's faithlessness whispered by all, Cromwell knows what he must do to secure his position. But the bloody theatre of the queen's final days will leave no one unscathed. 'A great novel of dark and dirty passions, public and private. A truly great story' Financial Times 'In another league. This ongoing story of Henry VIII's right-hand man is the finest piece of historical fiction I have ever read' Sunday Telegraph ...Show more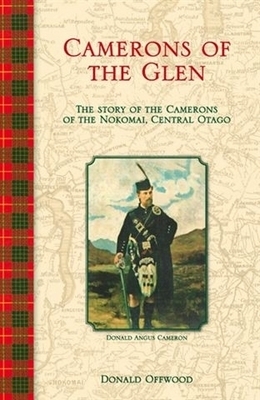 $30.00
NZD
Category: Contemporary Fiction
DoP November 2008, NZ The story of the Camerons of Glenfalloch Station, Nokomai Valley, Central Otago. This historically correct novel follows the story of Donald Cameron, who left his ancestral home in Lochaber, Scotland, in 1854 to make a life for himself in the new colonies. After learning the skills to run a sheep station with his uncles in Penola, South Australia, Donald and his brothers crossed the Tasman to become the earliest pioneers in the Lake Wakatipu area of Central Otago, New Zealand. He took up the lease of the Nokomai and Nevis Valleys and the family battled the snows, heat, floods, rabbits and isolation for 90 years. During this time the Nokomai was also being mined for gold. It is a history of the courage, determination and fortitude of our Scottish pioneers, who left their homes in the Highlands and settled this land to give us our homes. First published November 2008. ...Show more