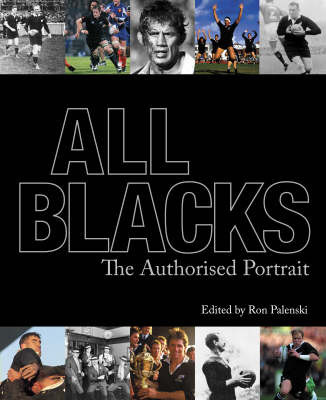 $55.00
NZD
Category: NZ Sports & Athletics
With the endorsement of the New Zealand Rugby Union, this is a book about the All Blacks of a type never before published. It will trace the history of rugby's most notable and most successful team over more than a century entirely in pictures. Drawing on archives and contemporary sources in New Zealand and overseas, the All Blacks will be seen like they have never been seen before. Action shots will underpin the work, but New Zealand's enduringly most successful sportsmen will also be depicted in candid shots off the field. It will be the development of a sporting legacy as seen through the lens of photographers through the ages - using bulky plate glass cameras to the latest digital models. The players themselves, where they played, how they played - all will be depicted. Complementing the lavish array of photographs, more than ever previously published in a single rugby book, will be informative captions by one of New Zealand's most respected rugby chroniclers, Ron Palenski. ...Show more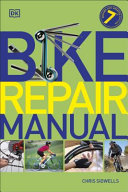 $24.00
NZD
Category: Tramping & Mountaineering
From regular maintenance for optimum performance to emergency repairs, this illustrated guide is the perfect handbook for beginners and experienced cyclists alike. The Bike Repair Manual is packed with insightful information on the anatomy and functioning of all types of bikes - road, racing, mountain, hybrid, BMX and children's. Step-by-step sequences show you how to carry out repairs, from vital servicing to improving your bike's performance both on and off road. Learn how to maintain the main elements, such as brakes, drivetrain, and steering, as well as the complex components, including hub gears, hydraulic brakes, and suspension forks. Detailed chapters cover everything from the correct, safe way to set up your bike and the must-have kit for successful repairs to troubleshooters for keeping your bike in top form. Featuring easy-to-follow photographic tutorials and handy add-ons, such as a step locator and toolbox, Bike Repair Manual is the essential guide for every cyclist. ...Show more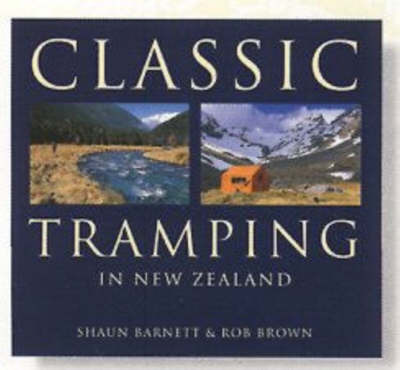 $32.50
NZD
Category: Tramping & Mountaineering
Classic Tramping in New Zealand is a beautifully photographed and sensitively written tribute to twelve classic New Zealand tramping trips. A sister volume to the best-selling Classic Walks of New Zealand, this book covers tramps that are more challenging than the best known tracks, but which typify the essential New Zealand tramping experience. The twelve trips described range from moderate three-day tramps to more challenging multi-day adventures for the more experienced trampers. They include such North Island classics as the Tararua Peaks and the Kaweka/Kaimanawa Traverse and well known South Island tramps such as Nelson Lakes to Lewis Pass, the Three Passes in Arthur's Pass and the Dusky Track in Fiordland National Park. In addition the book also provides up-to-date information, route summaries and descriptive maps to create a must-have book for all trampers and lovers of New Zealand's wild places. Winner, 2000 Montana NZ Book Awards (Environment section) ...Show more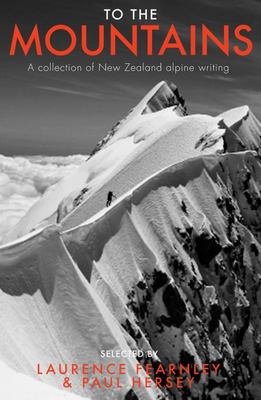 $38.50
NZD
Category: Tramping & Mountaineering
This stylish and affordable hardback is an exciting compendium of adventure and nature writing, history, philosophy and literature, from the quirky to the sublime. Aimed at real mountaineers as well as the armchair variety.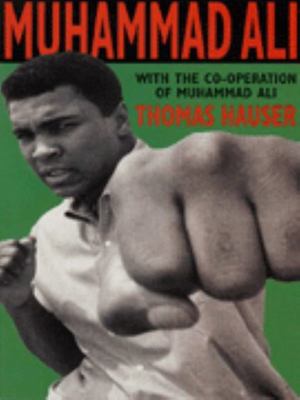 $17.50
NZD
Category: Sports & Athletics
One of the most recognisable, respected and inspirational men on earth, Muhammad Ali is the world's most famous boxing hero. Ali brought unprecedented speed and grace to the sport, and his charm and wit changed forever what the world expects of a champion athlete. In the words of over two hundred of Ali 's family members, associates, opponents, friends and enemies, this comprehensive and honest portrait relates his legendary sporting accomplishments, as well as the high drama of life outside the boxing ring. From Olympic gold in Rome, to stunning victory over George Foreman in Zaire, every historic victory and defeat of Ali's career is covered. His controversial embrace of the Nation of Islam - with the renunciation of his 'slave name', Cassius Clay - and the historic refusal to be inducted into the US Army makes for compelling reading. Ali became America's first national conscientious objector, and with a willingness to stage his fights in Third World locales, he continued his advocacy for people in need which was honoured in 2000 when he became a United Nations Messenger of Peace. Charismatic, dedicated and a skilful self-publicist, Ali is the living embodiment of the American Dream. This is the biography to match his achievements. ...Show more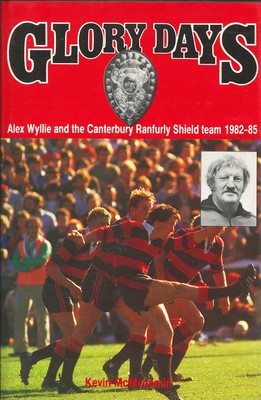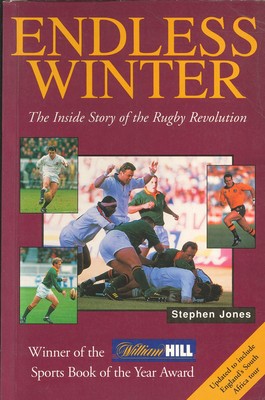 $16.50
NZD
Category: NZ Sports & Athletics
Rugby Union has undergone an all-consuming revolution. It has changed more in the past five years than it did in the previous 120 years. The sport now has all the heady excitement and anxiety of riding a runaway train.