$29.99
NZD
Category: Baby
A joyful celebration of nature and the wonder of the world around us by legendary poet and performer Benjamin Zephaniah, one of The Times' top 50 British post-war writers. At the bottom of my garden, there's a hedgehog and a frog, And a lot of creepy-crawlies living underneath a log . . . All around u s, from parks to gardens and flowerpots to pavements, there's a world of wonder just waiting to be discovered. Why not look a little closer and see what you find? This joyful celebration of nature reminds us all to take a closer look at the world around us, and enjoy the wonder of nature wherever we find it. Packed with animals and minibeasts galore, this imaginative rhyming text is perfect for reading aloud. ...Show more
$14.99
NZD
Category: Baby
Part poem, part lullaby, this gentle story celebrates a baby's wonder at our beautiful world. From Australia's favourite picture-book creator Alison Lester comes a timeless book to share and to treasure. Now in a gorgeous board book edition.  
$30.00
NZD
Category: 5 to 10 years
A wonderfully alliterative poem describing the joyous run from home to the beach, with all the sights, sounds and smells that capture the moment and award-winning illustrator Jenny Cooper's interpretation.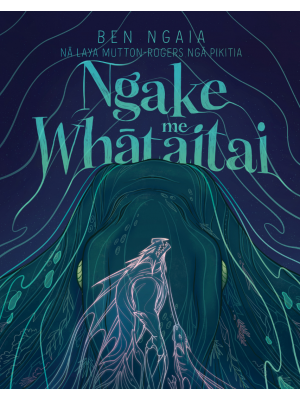 $20.00
NZD
Category: 5 to 10 years
This is a traditional story told in te reo Māori from the perspective of the Kāhui Maunga people about Ngake and Whātaitai. These two taniwha inhabited Te Whanganui-a-Tara, Wellington Harbour, long before the ancestral migrations. The story tells how the shape and landscape of Wellington, its harbour an d the Lower Hutt area came about because of the actions of Ngake and Whātaitai. Long ago, Te Whanganui a Tara was an enclosed lake, but Ngake forced his way out into the sea by battering through the clenched teeth of the fish of Māui to allow the fish to breathe. Whātaitai was washed down the throat of the fish, causing it to cough, and Whātaitai and three morsels flew out. The morsels became islands in the harbour, but Whātaitai was stranded and grew weak and died, becoming part of the land around the harbour. ...Show more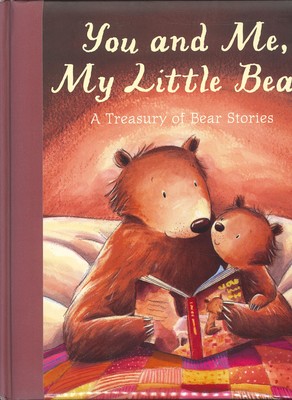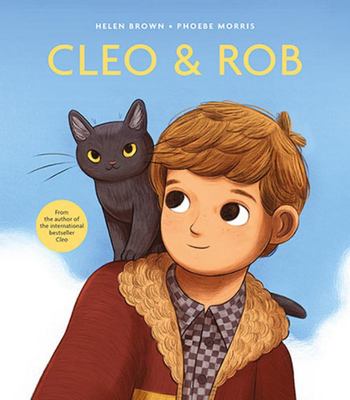 $29.99
NZD
Category: 5 to 10 years
Sometimes hope has four paws, golden eyes and soft black fur. A sweet little kitten called Cleo becomes a good friend to six year old Rob after his big brother, Sam, dies. With Cleo's help, Rob discovers that, even in the toughest times, healing can happen. Based on true events in author Helen Brown' s family, this heartwarming story first appeared as a world-wide bestselling book for adults, Cleo. Hardback Edition.  ...Show more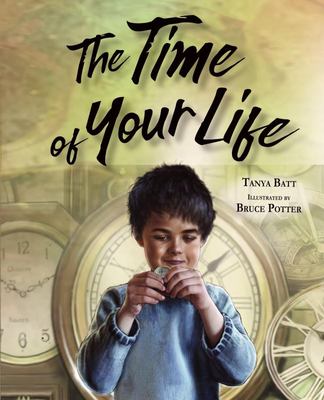 $30.00
NZD
Category: 5 to 10 years
Little Ben has only two wishes. That he be a little Taller and that there be a little more Time. People are always running out of Time, are short of Time or don't have Time to spare. For his birthday he gets a strange watch that gives him all the Time in the World. 
$28.00
NZD
Category: 5 to 10 years
An atmospheric and lyrical story about the moon landing from a uniquely Australian perspective to mark the 50 year anniversary of the moon walk by Phil Cummings, the bestselling author of Anzac Biscuits, illustrated by the award-winning illustrator of One Small Island. Neil stepped out of the module. H e moved carefully down the small ladder. He reached the last step and stopped.Slowly, he placed his foot on the moon.'That's one small step for man, one giant leap for Mankind.' It's a cold day in July and on a small television screen in Australia, a man is going to walk on the moon! At the same time, outside the window, another kind of miracle is unfolding. A lyrical personal account of the first moon walk, commemorating the 50th anniversary of this momentous global event. ...Show more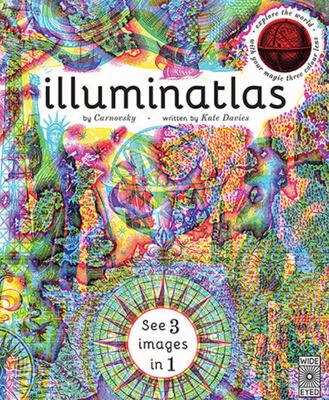 $40.00
NZD
Category: 5 to 10 years | Series: See 3 images in 1 | Reading Level: 8 Kids Non Fiction
Set off on a journey around the world with this follow up to the bestselling Illuminature and Illumanatomy. Use your three-colour lens to explore the continents: use your green lens to see the landscape, the red lens to see plants and animals, and the blue lens to see cultural highlights and famous buil dings. Packed with facts and stunning illustrations, this is an atlas like no other from Milan-based design duo Carnovsky. ...Show more