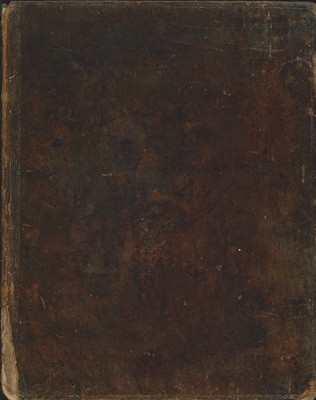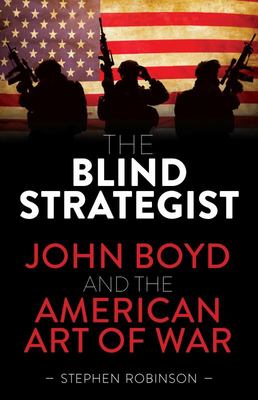 $55.00
NZD
Category: World History
From the author of Panzer Commander Hermann Balck and False Flags comes The Blind Strategist: John Boyd and the American Art of War. Colonel John Boyd (1927-1997), a maverick fighter pilot, revolutionized the American art of war through his ideas on conflict and the human mind. Boyd claimed that victory is won by the side that most quickly transitions through 'decision cycles'. From this revelation came maneuver warfare theory, a new warfighting creed that gained influential converts in the Pentagon who were seeking a new way of waging war. In this in-depth account, acclaimed historian Stephen Robinson critically evaluates the maneuver warfare revolution that transformed the American military. He discusses the impact of Colonel Boyd's ideas and the indoctrination of maneuver warfare concepts. Maneuver warfare has since been credited with many military victories, but such claims have little basis in reality and Boyd's legacy has accidently undermined American security. Robinson exposes the fraudulent accounts behind Boyd's research and the controversy surrounding them. The Blind Strategist separates fact from fantasy and exposes the myths of maneuver warfare through a detailed evidence-based investigation. Discover how maneuver warfare has corrupted the art of war and resulted in catastrophic decisions in this must-read for anybody interested in American military history. ...Show more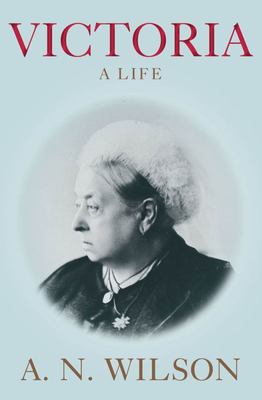 $32.50
NZD
Category: World History
When Queen Victoria died in 1901, she had ruled for nearly sixty-four years. She was mother of nine and grandmother of forty-two, and the matriarch of Royal Europe, through the marriages of her children. To many, Queen Victoria is a ruler shrouded in myth and mystique - an aging, stiff widow, paraded as the figurehead to an all-male imperial enterprise. But in truth, Britain's longest reigning monarch was one of the most passionate, expressive, humorous and unconventional women who ever lived, and the story of her life continues to fascinate. A. N. Wilson's exhaustively researched and definitive biography includes a wealth of new material from previously unseen sources, to show us Queen Victoria as she's never been seen before. It explores the curious set of circumstances that led to Victoria's coronation, her strange and isolated childhood, her passionate marriage, Prince Albert's pivotal influence, her widowhood and subsequent intimate friendship with John Brown, set against the backdrop of this momentous epoch in Britain - and Europe's - history. Victoria is a towering achievement; a masterpiece of biography by a writer at the height of his powers. ...Show more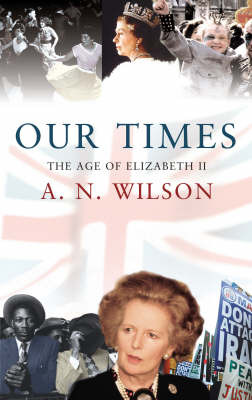 $25.00
NZD
Category: World History | Reading Level: very good
When Queen Elizabeth II was crowned in 1953, many proclaimed the start of a new Elizabethan Age. Few had any inkling, however, of the stupendous changes that would take place over the next 50 years, in Britain and around the world. In "Our Times", A.N. Wilson takes the reader on an exhilarating journey from that day to this. With his acute eye not just for the broad social and cultural sweep but also for the telling detail, he brilliantly distils half a century of unprecedented social and political change. Here are the defining events and characters of the modern age, from the Suez crisis to Vietnam, The Beatles to Princess Diana, the miners' strike to the Cold War.Here are the Angry Young Men, the satirists of Beyond the Fringe, Ruth Ellis and the abolition of hanging, the rise of pop culture and celebrity, industrial unrest and the Winter of Discontent, the Thatcher era and the eventual collapse of the Soviet Union. This book will propel you from post-war austerity - an age of deference in which men wore hats and women wore gloves - through the alterations in our social landscape to the multi-cultural Britain of today. ...Show more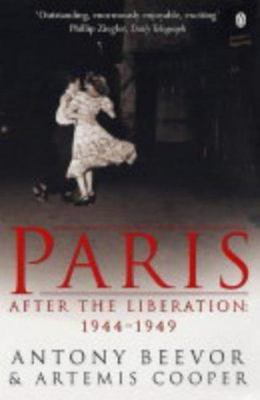 $17.50
NZD
Category: World History | Reading Level: very good
The authors explore virtually every facet of life in Paris between 1944 and 1949. Behind colourful anecdotes they puncture national myths without swapping them for distorted, jingoistic legends. First published 1994; this revised edition 2004.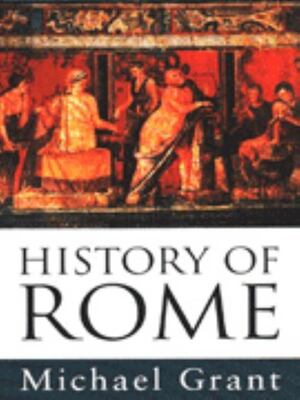 $16.50
NZD
Category: World History | Reading Level: good
From a small Iron Age settlement on the banks of the Tiber, Rome grew to become the centre of an Empire that dominated the Western world. Powerful in war, Rome was magnificent in peace, so that even today her poets, artists, philosophers and historians exert their influence over Western thought and civi lisation. Michael Grant, the renowned classical historian, recreates the evolution of this astonishing city and community. He describes the individuals and events that made Rome a political and cultural conqueror, and defines the dramatic circumstances of her eventual decline and fall. ...Show more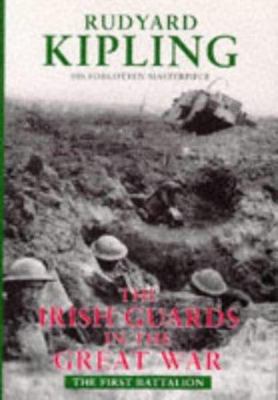 $30.00
NZD
Category: World History
A regimental history and official account of the Irish Guards in World War I, written by Rudyard Kipling in honor of his son, John, who served in the Irish Guards and was killed in his first action at the battle of Loos. This book also contains a listing of the battle rolls of honor and casualty lists o f all officers and men who served with the First and Second Battalion. This is the forgotten masterpiece of Nobel laureate Rudyard Kipling. It is the result of five and a half years' detailed research. It was out of print for many years. "This will be my great work . . . It is done with agony and bloody sweat." First published in 1923, Kipling's little-known masterpiece is an utterly individual contribution to the art of regimental history. In August 1914 Kipling's son John, not yet 17, volunteered for a commission in the army, but being under age and with poor sight, was initially refused. His father's friendship with Lord Roberts was used to gain him a commission in the Irish Guards. John Kipling's battalion, the 2nd, was at once deployed in the costly battle of Loos, where he was among the earliest casualties. Kipling was devastated, and set about writing a regimental history as a monument to his son's service. The result of five years of laborious research, it is both a military and a literary masterpiece. Kipling employed his exceptional descriptive powers, his empathy with fighting men, and his habitual passion for detail, to wonderful effect. Long out of print, the two volumes of The Irish Guards in the Great War, of which this is volume two, are republished in lavish, illustrated editions complete with the original maps and appendices. ...Show more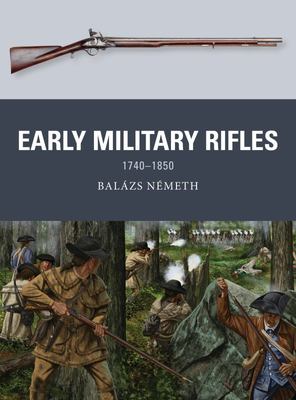 Early Military Rifles - 1740-1850
by Balázs Németh; Johnny Shumate (Illustrator); Alan Gilliland (Illustrator)
$34.99
NZD
Category: World Military History | Series: Weapon Ser.
The conduct of combat operations in open order during the 18th and 19th centuries required an improved firearm with more accuracy than the standard-issue smoothbore infantry musket. Consequently, the appearance of a new type of regular light infantry soldier and an innovative military firearm, the rifle , marked a new age in the history of warfare. During the 18th century both Austria and Prussia fielded light troops armed with rifled firearms, while conflicts in North America involved the deadly long rifle and the innovative Ferguson breech-loader. Rifle-armed specialists also fought for several nations during the Napoleonic Wars. However, it was the decades after 1815 that saw the appearance of successful rifled percussion firearms, paving the way for the widespread issue of rifled weapons. This development was accelerated by the Prussian adoption of the Dreyse 'needle gun' in 1848 and in 1849, the French Minie rifle was the first successful conical ball rifle concept to be issued to regular troops in large numbers. Illustrated throughout with stunning full-colour artwork, this study charts the development, combat use, influence and legacy of rifled firearms in a host of conflicts, from the War of the Austrian Succession of 1740 48 to the Mexican American War of 1846 48. ...Show more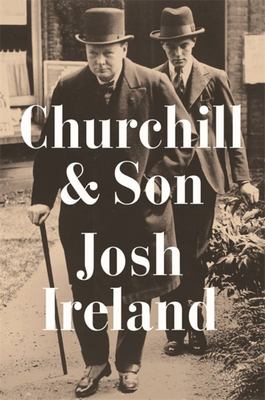 $39.00
NZD
Category: World History
The intimate, untold story of Winston Churchill's enduring yet volatile bond with his only son, Randolph "Fascinating... well-researched and well-written."--Andrew Roberts  "Beautifully written... A triumph." - Damien Lewis  "Fascinating, acute and touching."--Simon Sebag Montefiore We think we know Winston Churchill: the bulldog grimace, the ever-present cigar, the wit and wisdom that led Great Britain through the Second World War. Yet away from the House of Commons and the Cabinet War Rooms, Churchill was a loving family man who doted on his children, none more so than Randolph, his only boy and Winston's anointed heir to the Churchill legacy. Randolph may have been born in his father's shadow, but his father, who had been neglected by his own parents, was determined to see him go far. For decades, throughout Winston's climb to greatness, father and son were inseparable--dining with Britain's elite, gossiping and swilling Champagne at high society parties, holidaying on the French Riviera, touring Prohibition-era America. Captivated by Winston's power, bravery, and charisma, Randolph worshipped his father, and Winston obsessed over his son's future. But their love was complex and combustible, complicated by money, class, and privilege, shaded with ambition, outsize expectations, resentments, and failures. Deeply researched and magnificently written, Churchill & Son is a revealing and surprising portrait of one of history's most celebrated figures. ...Show more
$37.99
NZD
Category: World History
Built in 1927, New York's Barbizon Hotel was first intended as a home for the 'Modern Woman' seeking a career in the arts. It became the place to stay for ambitious, independent women, who were lured by the promise of fame and good fortune. Sylvia Plath fictionalized her time there in The Bell Jar, and over the years, its 688 tiny pink 'highly feminine boudoirs' also housed Joan Crawford, Grace Kelly (notorious for sneaking in men), Joan Didion, Candice Bergen, Charlie's Angel Jaclyn Smith, Ali McGraw, Cybil Shepherd, Elaine Stritch, Liza Minnelli, Eudora Welty, The Cosby Show's Phylicia Rashad, and writers Mona Simpson and Ann Beattie, among many others. Mademoiselle boarded its summer interns there - perfectly turned-out young women, who would never be spotted hatless - as did Katherine Gibbs Secretarial School its students - in their white-gloves and kitten heels - and the Ford Modelling Agency its young models. Not everyone who passed through the Barbizon's doors was destined for greatness - for some it was a story of dashed hopes and expectations - but from the Jazz Age New Women of the 1920s, to the Liberated Women of the 1960s, until 1981 when the first men checked in, The Barbizon was a place where women could stand up and be counted. The Barbizon is a colourful, glamorous portrait of the lives of these young women, who came to New York looking for something more. It's a story of pushing the boundaries, of women's emancipation and of the generations of brilliant women who passed through its halls. ...Show more