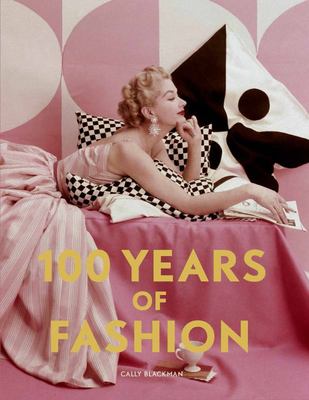 $35.00
NZD
Category: Fashion | Series: Pocket Editions Ser.
This book documents the most exciting and diverse period in fashion: from 1900 on, when women's lives and manner of dress changed dramatically. From home dressmaking to couture, from rationing to "The New Look," from the birth of the teenager to mass manufacture, this selection of over 400 photographs a nd illustrations tells the fascinating story of a fashion revolution. 100 Years of Fashion will appeal to everyone with an interest in fashion.   ...Show more
$110.00
NZD
Category: Fashion
Robert Fairer – US Vogue's exclusive backstage photographer for over a decade – opens up his archive for the first time, revealing stunning photographs that were, until now, one of fashion's best-kept secrets Tracing McQueen's entire career from the 1990s to his final collection, 'Plato's Atlantis', Ale xander McQueen: Unseen celebrates the singular beauty of the designer's creations and the intense behind-the-scenes work of McQueen's trusted collaborators. Fairer's high-energy photographs capture the glamour, grit and spirit that made McQueen's flamboyant shows so special, and offer a unique insight into the work of one of the world's most captivating fashion designers. ...Show more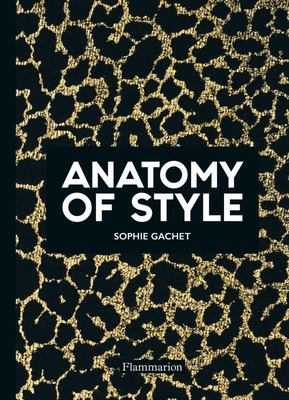 $39.99
NZD
Category: Fashion
Through photographs of both iconic and individual styles, this book decodes celebrity fashion secrets and demonstrates how to effortlessly reproduce the showstopping looks. What are Kate Moss' sartorial obsessions? How does Gigi Hadid create fashion buzz? Which tricks does Gwyneth Paltrow use to stay on top of new trends? What defines Kate Middleton's "princess" style? From her years as a fashion journalist for Elle and her front row seat at the runway shows, Sophie Gachet--a true fashion guru--has all the answers. Here, she breaks down celebrity looks and fashion trends into their essential elements, making them accessible to everyone. One hundred twenty celebrities including Victoria Beckham, Cate Blanchett, Millie Bobby Brown, Priyanka Chopra, Billie Eilish, Kaia Gerber, Ashley Graham, Kendall Jenner, Meghan Markle, Lupita Nyong'o, Olivia Palermo, Rihanna, Margot Robbie, and Zendaya provide wardrobe inspiration. Their singular outfits that range from chic to cool, sporty to quirky, and urban to classic are unpacked and dissected piece by piece. Iconic looks that have forged fashion history, such as Madonna's biker jacket, Marilyn Monroe's turtleneck, Audrey Hepburn's LBD, or Jennifer Lopez's plunging Versace dress take center stage. This generously illustrated book, written in the author's witty and incisive voice, is a must-have reference and indispensable style bible. ...Show more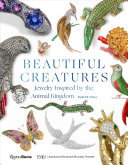 $36.00
NZD
Category: Fashion
Creatures from the animal kingdom represented in exquisite jewelry by renowned masters Cartier, Bulgari, Tiffany & Co., JAR, Belperron, David Webb, Schlumberger, Boucheron, and many other brilliant jewelers. Many of the most imaginative designs by the world's great jewelry houses and artisans take inspiration from the animal kingdom. From Cartier's iconic panthers to Bulgari's snakes and JAR's butterflies, these spectacular objects dripping with precious stones are akin to wearable art. Beautiful Creatures depicts some of the most spectacular beasts ever transformed into sparkling treasures and accompanies a special exhibition in the American Museum of Natural History's Allison and Roberto Mignone Halls of Gems and Minerals, opening in fall 2020. The 120 pieces featured date from the mid-1800s to the present, representing species from the realms of land, air, and water. Gorgeous studio photography of the jewelry is complemented by images of iconic personalities, including Elizabeth Taylor, Twiggy, and the Duchess of Windsor wearing famous animal- inspired jewels. Guest curator Marion Fasel relays the stories behind the individual pieces through entertaining anecdotes and reveals the colorful histories and fascinating symbolism of these remarkable creatures in precious gems and metals that intrigue and delight and that we never tire of wearing. ...Show more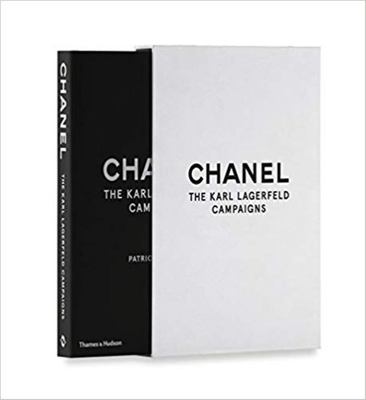 $110.00
NZD
Category: Fashion
When Karl Lagerfeld was named at the helm of the fashion house in 1983, he set out to radically shake up and update its image - not only through bold collections but also, from 1987 onwards, by choosing to shoot the house's campaigns himself, a move that was unprecedented for a fashion designer. Conceiv ed in collaboration with Karl Lagerfeld and the House of Chanel, this definitive publication opens with an essay by Patrick Mauriès before exploring the campaigns themselves, organized chronologically. A carefully curated selection of images showcases hundreds of spectacular clothes worn by the top fashion models - and personalities - of each era, from Inès de la Fressange, Claudia Schiffer, Kate Moss and Cara Delevingne, to Kirsten Stewart and Lily Rose Depp, captured in glamorous locations, from Coco Chanel's Paris apartment to the French Riviera or LA. Presented in a high-end, slipcased package, Chanel: the Karl Lagerfeld Campaigns offers an unrivalled overview of the house of Chanel as seen through the eyes - and lens - of Karl Lagerfeld himself. ...Show more
$55.00
NZD
Category: Fashion
Chanel: The Making of a Collection traces the design process of the world-renowned fashion house, revealing how a collection is created. Moving from the studio to the fashion show, fashion writer Laetitia Ce´nac has unprecedented access to explore a world that is usually carefully guarded from the publi c eye. With hundreds of beautifully rendered fashion illustrations from acclaimed artist Jean-Philippe Delhomme, Karl Lagerfeld's approach to design is brought to life, as are the talents of the masterfully skilled artisans-the embroiderers, flower makers, shoemakers, hat makers, and more-who specialize in everything from buttons and leather to lace, silk, and cashmere. Delving into the history and culture of the brand, while also detailing contemporary collections, Chanel: The Making of a Collection is a richly visual insider's look at the enduring creative legacy of this haute couture icon. ...Show more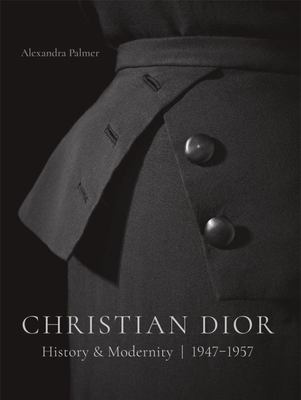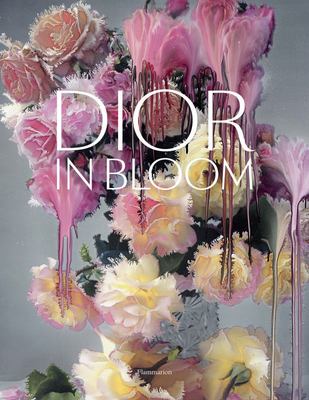 Dior in Bloom
by Alain Stella; Justine Picardie; Naomi Sachs; Nick Knight (Photographer)
$190.00
NZD
Category: Fashion
Celebrating Dior's floral inspirations in fashion and perfume, this unique volume features a portfolio of rose portraits by acclaimed fashion photographer Nick Knight. For Christian Dior, perfume was "a door opening into a hidden world." His first, Miss Dior, inspired by the lush gardens of his childho od home in Normandy, forged an inextricable link between his fashion and fragrance creations. Other scents were inspired by evenings in southern France, lit with fireflies and scented with jasmine. The rose bowers of his family home in Granville; his old mill country house; and the Château de la Colle Noire near Grasse-where jasmine, tuberose, and May roses reign supreme and are still cultivated-inspired Dior's most memorable creations. Flowers were also at the heart of Dior's fashion, from the women-flowers that inspired the late 1940s New Look to the swishing, blossom-like ball gowns embroidered with lavish floral motifs. They have inspired all of the designers who followed him at the House of Dior, from Yves St Laurent to John Galliano, and Raf Simons to Maria Grazia Chiuri. This extraordinary volume blooms with color and inspiration, and includes rose portraits by Nick Knight, previously unpublished archival documents, exquisite details of embroidery and fabrics, perfumes, fashion sketches, and sublime fashion photographs. ...Show more
$100.00
NZD
Category: Fashion
A revolutionary fashion icon, Gabrielle "Coco" Chanel can lay claim to inventing modern women's fashion. At the beginning of the twentieth century, she stripped women of their corsets, bobbed their hair, and sent them out into the sun to get a tan. She introduced the little black dress, created women's trousers, and produced the exquisitely made suits that became her trademark. She designed the first-ever couture perfume--No. 5--whose square-cut, cubist bottle became a symbol of art deco style, and which remains the most popular scent ever created. Her ideas on elegance and what it meant to be a modern woman created an immutable sense of style that still resonates today. Published to accompany a landmark exhibition in Paris and at the de Young in San Francisco, Gabrielle Chanel chronicles the designer's life from birth through the evolution of her timeless style. Specially commissioned photographs by Julien T. Hamon showcase her designs, while essays from fashion historians complemented by rare archival documents, including pictures of Chanel herself, paint a portrait of the designer in her time. This volume is a must-have for all fashion fans and students. ...Show more
$27.99
NZD
Category: Fashion | Series: Little Book of Fashion Ser.
The illustrated story of Christian Dior's early life, the brand's inception, the triumphs of the couture collections on the catwalk and the red carpet, and the brand's journey after the death of its founder.
$27.99
NZD
Category: Fashion | Series: Little Book of Fashion Ser.
One of the oldest Italian fashion brands in existence today, Gucci was founded in Florence in 1921. Guccio Gucci established his company with the goal of creating opulent luggage for Italy's wealthy and fashionable upper-classes. With the signature Gucci print of dark brown diamonds on a tan background, interlocking G logo and red and green stripe, the brand has gone on to become the last word in Italian luxury. Gucci's signature items - the belt, the bag, the loafer - transcend fleeting fashion trends, and have remained central to the house's identity into the twenty-first century. Under the stewardship of Tom Ford, Gucci epitomized the louche and mischievous 1990s aesthetic. Today, under Alessandro Michele, the brand's combination of romance and toughness is in hot demand. The Little Book of Guccitells the story of this historic yet flourishing house, and the visionary looks that have cemented its place in fashion history. ...Show more