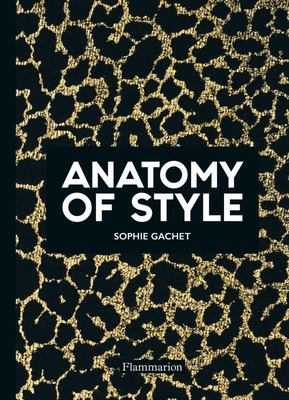 $39.99
NZD
Category: Fashion
Through photographs of both iconic and individual styles, this book decodes celebrity fashion secrets and demonstrates how to effortlessly reproduce the showstopping looks. What are Kate Moss' sartorial obsessions? How does Gigi Hadid create fashion buzz? Which tricks does Gwyneth Paltrow use to stay on top of new trends? What defines Kate Middleton's "princess" style? From her years as a fashion journalist for Elle and her front row seat at the runway shows, Sophie Gachet--a true fashion guru--has all the answers. Here, she breaks down celebrity looks and fashion trends into their essential elements, making them accessible to everyone. One hundred twenty celebrities including Victoria Beckham, Cate Blanchett, Millie Bobby Brown, Priyanka Chopra, Billie Eilish, Kaia Gerber, Ashley Graham, Kendall Jenner, Meghan Markle, Lupita Nyong'o, Olivia Palermo, Rihanna, Margot Robbie, and Zendaya provide wardrobe inspiration. Their singular outfits that range from chic to cool, sporty to quirky, and urban to classic are unpacked and dissected piece by piece. Iconic looks that have forged fashion history, such as Madonna's biker jacket, Marilyn Monroe's turtleneck, Audrey Hepburn's LBD, or Jennifer Lopez's plunging Versace dress take center stage. This generously illustrated book, written in the author's witty and incisive voice, is a must-have reference and indispensable style bible. ...Show more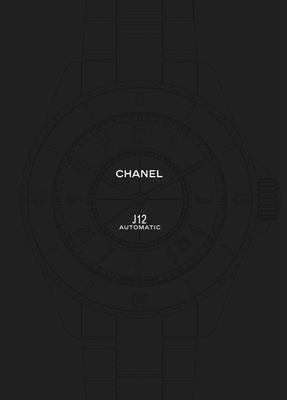 $145.00
NZD
Category: Fashion
Chanel's J12 watch revolutionized the standards of watches for women, combining technical sophistication with the allure of modern design. The J12 has evolved into a classic watchmaking icon of the twenty-first century. Since its arrival twenty years ago, the J12 has drawn its inspiration from Chanel's drive to shake up the codes by combining a daring artistic approach with superlative technical finesse. The J12 watch transformed ceramic into a precious material, and rewrote two hundred years of watchmaking with the innovative brilliance of its design. A text by noted watch connoisseur Nicholas Foulkes explores the extraordinary conception, execution and history of the Chanel J12. Enhanced by a strikingly original selection of fine photographs, this volume celebrates twenty years of the most beautiful and technically refined watches ever worn on the wrist. ...Show more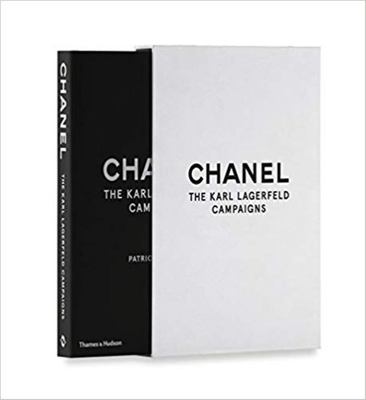 $110.00
NZD
Category: Fashion
When Karl Lagerfeld was named at the helm of the fashion house in 1983, he set out to radically shake up and update its image - not only through bold collections but also, from 1987 onwards, by choosing to shoot the house's campaigns himself, a move that was unprecedented for a fashion designer. Conceiv ed in collaboration with Karl Lagerfeld and the House of Chanel, this definitive publication opens with an essay by Patrick Mauriès before exploring the campaigns themselves, organized chronologically. A carefully curated selection of images showcases hundreds of spectacular clothes worn by the top fashion models - and personalities - of each era, from Inès de la Fressange, Claudia Schiffer, Kate Moss and Cara Delevingne, to Kirsten Stewart and Lily Rose Depp, captured in glamorous locations, from Coco Chanel's Paris apartment to the French Riviera or LA. Presented in a high-end, slipcased package, Chanel: the Karl Lagerfeld Campaigns offers an unrivalled overview of the house of Chanel as seen through the eyes - and lens - of Karl Lagerfeld himself. ...Show more
$55.00
NZD
Category: Fashion
Chanel: The Making of a Collection traces the design process of the world-renowned fashion house, revealing how a collection is created. Moving from the studio to the fashion show, fashion writer Laetitia Ce´nac has unprecedented access to explore a world that is usually carefully guarded from the publi c eye. With hundreds of beautifully rendered fashion illustrations from acclaimed artist Jean-Philippe Delhomme, Karl Lagerfeld's approach to design is brought to life, as are the talents of the masterfully skilled artisans-the embroiderers, flower makers, shoemakers, hat makers, and more-who specialize in everything from buttons and leather to lace, silk, and cashmere. Delving into the history and culture of the brand, while also detailing contemporary collections, Chanel: The Making of a Collection is a richly visual insider's look at the enduring creative legacy of this haute couture icon. ...Show more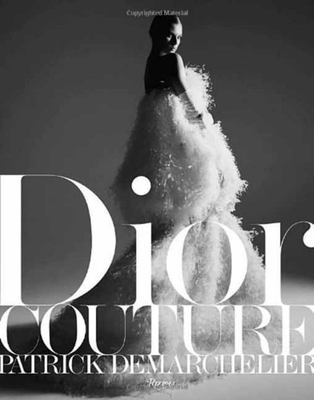 $285.00
NZD
Category: Fashion
Dior is one of the most revered names in fashion, the archetype of the Parisian couture house. Famous for launching the "New Look," Christian Dior's landmark first collection that marked a sea change in women's dress after the Second World War, Dior is known today for its exquisite couture line of drama tic dresses. This book comprises a portfolio of portraits of over one hundred incredible gowns from the entire era of Christian Dior haute couture, including dresses designed by Dior himself. All of the images were shot by Patrick Demarchelier, known for his exquisite fashion portraits that grace the pages of "Vogue, Elle, Harper's Bazaar, Glamour," and many other magazines. ...Show more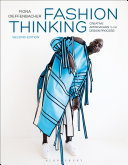 $74.00
NZD
Category: Fashion
Fashion' s great innovations often spring from inspired designers developing unique concepts and challenging the status quo. But how do they do it? To find out, follow ten exceptional fashion design students as they respond to a brief, exploring their diverse strategies and the thinking behind their fin al collections. This second edition o Fashion Thinking Beautifully illustrated and structured to clearly demonstrate how to take ideas from concept to desig Fashion Thinking ...Show more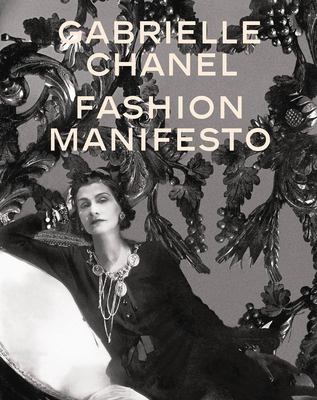 $100.00
NZD
Category: Fashion
A revolutionary fashion icon, Gabrielle "Coco" Chanel can lay claim to inventing modern women's fashion. At the beginning of the twentieth century, she stripped women of their corsets, bobbed their hair, and sent them out into the sun to get a tan. She introduced the little black dress, created women's trousers, and produced the exquisitely made suits that became her trademark. She designed the first-ever couture perfume--No. 5--whose square-cut, cubist bottle became a symbol of art deco style, and which remains the most popular scent ever created. Her ideas on elegance and what it meant to be a modern woman created an immutable sense of style that still resonates today. Published to accompany a landmark exhibition in Paris and at the de Young in San Francisco, Gabrielle Chanel chronicles the designer's life from birth through the evolution of her timeless style. Specially commissioned photographs by Julien T. Hamon showcase her designs, while essays from fashion historians complemented by rare archival documents, including pictures of Chanel herself, paint a portrait of the designer in her time. This volume is a must-have for all fashion fans and students. ...Show more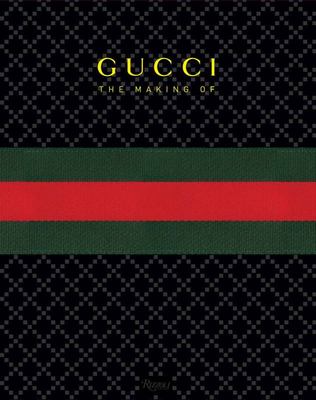 $230.00
NZD
Category: Fashion
An unprecedented publication showcasing Gucci as never before, including thought-provoking essays, commentaries and authoritative anecdotes along with previously unpublished contemporary and archival photographs. Published in conjunction with the opening of the new Gucci Museum in Florence, Gucci is the ultimate celebration of the world-renowned fashion house. Told through a loose grouping of words, concepts, shapes and moods, the book tells its story through new conceptual forms and the free links between images, symbols, and objects. Conceived by fashion curator Maria Luisa Frisa and "W "magazine editor in chief Stefano Tonchi, this comprehensive volume showcases the genius of the fashion house through an exclusive lens with inside looks into the inspirations behind the design.This gorgeous book designed by Arnell offers an in-depth look into Gucci's origins, identity, influence, and innovation, including fabrication methods and appropriation of signature materials, past and present, and its influence among high society and Hollywood. Featuring contributions by Lynn Hirschberg, Judith Clark, Katie Grand, Peter Arnell, Maria Luisa Frisa, and a wide variety of additional important commentators, the book is a heartfelt and personalized tribute to the heritage and influence of this iconic, multifaceted brand. In recognition of its ongoing partnership with UNICEF and the release of this luxury edition, Gucci will make a donation of US $250,000 to support UNICEF's Schools for Africa initiative. ...Show more
$27.99
NZD
Category: Fashion | Series: Little Book of Fashion Ser.
One of the oldest Italian fashion brands in existence today, Gucci was founded in Florence in 1921. Guccio Gucci established his company with the goal of creating opulent luggage for Italy's wealthy and fashionable upper-classes. With the signature Gucci print of dark brown diamonds on a tan background, interlocking G logo and red and green stripe, the brand has gone on to become the last word in Italian luxury. Gucci's signature items - the belt, the bag, the loafer - transcend fleeting fashion trends, and have remained central to the house's identity into the twenty-first century. Under the stewardship of Tom Ford, Gucci epitomized the louche and mischievous 1990s aesthetic. Today, under Alessandro Michele, the brand's combination of romance and toughness is in hot demand. The Little Book of Guccitells the story of this historic yet flourishing house, and the visionary looks that have cemented its place in fashion history. ...Show more
$27.99
NZD
Category: Fashion | Series: Little Book of Fashion Ser.
Little Book of Prada explores the evolutions and innovations of the brand, as well as a design ethos informed by an interest in minimalism and contemporary art.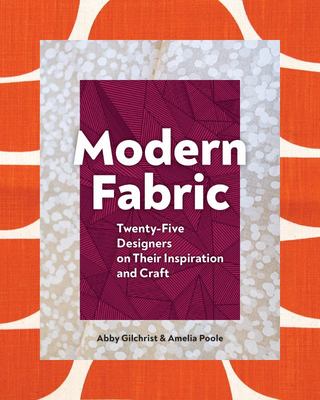 $80.00
NZD
Category: Fashion
Step inside the studios of today's modern fabric design stars from around the world. From the bold florals of Kaffe Fassett to the subtle patterning of Naomi Ito to the retro style of design collective Ruby Star Society, Modern Fabric features a sophisticated, eclectic group of designers working in an e xciting variety of techniques. Engaging essays explore each designer's life in textiles: education, design beginnings, creative process, dreams, and how they run their businesses. Hundreds of color photographs offer endless inspiration, showing studio spaces, process, textile samples, and products made from the gorgeous fabrics featured in the book. Modern Fabric is an ideal resource for sewers, quilters, crafters, designers, and all those who aspire to a fun, color-filled, modern lifestyle. ...Show more