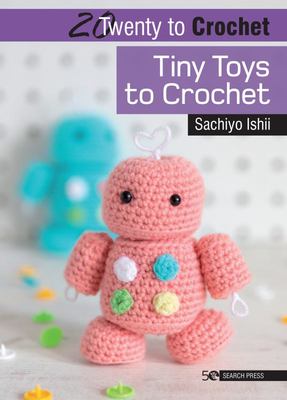 $12.99
NZD
Category: Arts & Crafts | Series: Twenty to Make Ser.
20 adorable, amigurumi-style toys and animals that are both easy and fun to make. In this latest book in in the highly successful 20 to Make series, best-selling author Sachiyo Ishii has ventured into the world of crochet and created 20 adorable, amigurumi-style toys and animals. The patterns are both e asy and fun to make, and suitable for crocheters of all skill levels. All the patterns are no more than around 10cm (4in) tall, and are made with just one size crochet hook (3mm/UK 11 US C2). ...Show more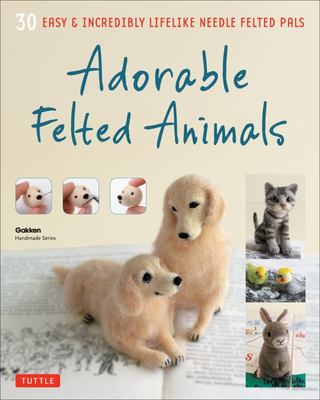 $20.00
NZD
Category: Arts & Crafts
Create cute and realistic felted animals with this fun and easy-to-follow needle felting book. Nothing feels better than a cute, fuzzy animal you can hold in the palm of your hand. "Adorable Felted Animals" shows you how you can create more than 30 endearing dogs, cats, birds and other animals using a l ittle wool roving, a felting needle, and a few simple techniques. Starting with basic shapes you roll in your hands, you can sculpt the most lifelike miniature animals, using your felting needle to join the individual parts and give them their firm and final shape. With little bits of contrasting wool you can give your felted friends expressions that are irresistible. It's easy, creative, and very relaxing. These cute felted animals range from the wonderfully realistic to enchantingly cute. Included in this book are: Beloved dogs such as Golden and Labrador retrievers, a Pug, a Poodle, and Dachshund and more Exotic cats, like the Siamese and Abyssinian Feathered friends such as the parakeet, cockatiel, lovebird and finch Other household companions like the ferret and hamster Outdoor dwellers like the chipmunk and rabbit The animals range from about 2-4 inches high, and instructions are included for turning a few of your felt creations into fun dangly accessories. A full lesson takes you though one of the projects from beginning to end, covering all the basics to ensure that you have all the skills you need to make any critter you want. ...Show more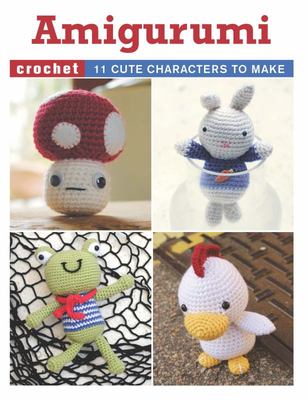 $15.00
NZD
Category: Arts & Crafts
Children of all ages will love these wonderful Amigurumi characters. Amigurumi is the popular Japanese art of making stuffed crocheted toys, which is easy to learn and fast to do. The yarn is worked with a smaller size of hook than is usual for the weight of yarn, which produces a closely woven fabric w ithout any gaps through which stuffing might escape. The cute figures are bound to become much-loved favourites in the toy box. The 11 toys featured are fun to make, and every project is accompanied by clear instructions describing how to achieve perfect results. You can follow them to the letter or use them as a basis for your own creations. In addition, a techniques section explains all the basic skills needed, making them suitable for experienced crocheters and novices alike. Quick to make, these designs are an ideal way of using up oddments of yarn and make perfect portable projects for crocheters on the go. ...Show more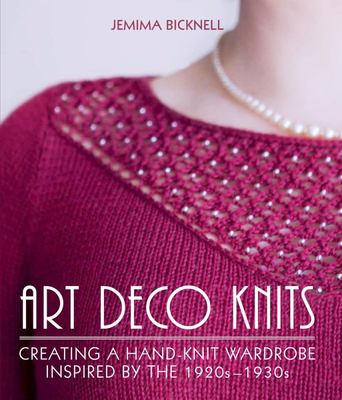 $79.99
NZD
Category: Arts & Crafts
Art Deco Knits aims to inspire the modern knitter to create a vintage-inspired wardrobe, or simply add a touch of Art Deco glamour to their knitting. Featuring valuable information on styles and silhouettes, fabrics and finishing techniques, this beautifully illustrated book celebrates the joy to be fou nd in creating knitwear inspired by this popular era. Nine original patterns are included, each inspired by a particular facet of 1920s or 1930s style. ...Show more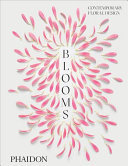 $80.00
NZD
Category: Arts & Crafts | Reading Level: 6 Gardening
A glorious survey of work by more than 70 contemporary floral designers who are extending the boundaries of their art Blooms celebrates the explosive impact that floral designers from the last decade have had on a previously underappreciated art form. This stunning book is the most ambitious survey of contemporary floral design ever published and demonstrates just how far these innovative designers have pushed the boundaries of contemporary floral design. Blooms showcases the work of more than 70 designers across the globe - featuring established florists alongside rising new talent - each nominated by industry experts, from perfumer Lyn Harris of Miller Harris to floral-design icon Eric Buterbaugh. It's an expertly curated, gorgeously produced collection of talent that offers insight into the profound effect that floristry has on today's visual culture and on the world of design itself. ...Show more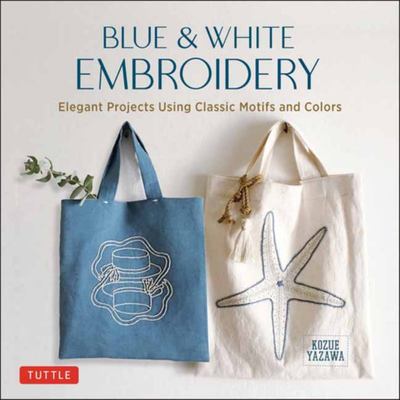 $28.00
NZD
Category: Arts & Crafts
Simple stitches, elegant and quirky motifs & a classic color scheme combine to create 30 fun embroidery projects for all skill levels Calming blues from a day at the beach, the soft white tones of clouds and seashells--we never tire of pairing shades of blue with white. In this book, author Kozue Y azawa draws inspiration from the natural world and her own surroundings, using an array of classic nautical motifs to evoke a sense of elegance and nostalgia. Lessons demonstrate the basic embroidery stitches and give tips for tracing the templates, making it easy to embroider these designs even if you've never picked up a hoop and needle before. Follow the simple instructions and diagrams to turn your embroidery into delightful things to make and use, like: A sea urchin pincushion, conch shell scissors holder and needle book for your sewing suppliesTote bags sporting anchors, starfish, and sailor hats to carry anything you might need--from groceries to supplies for a day at the beachAn elegant garland of flowers for your wrist and a stylish shawl to keep warmA notebook cover and keychain charms to elevate your accessoriesAnd much more--30 projects in all These projects are easy to complete quickly, but fun to savor slowly, leaving room for creativity. Let Blue & White Embroidery be just the start of adding this well-loved color scheme to your favorite things. ...Show more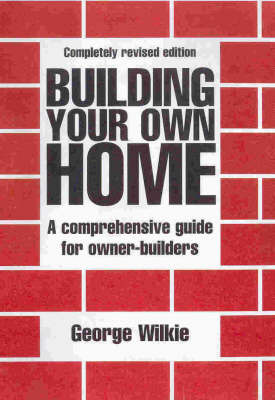 $16.50
NZD
Category: Arts & Crafts
This complete guide to building your own home covers every step of the process. This completely revised edition includes sections dealing with materials and systems and also covers the impact of the GST on the building process.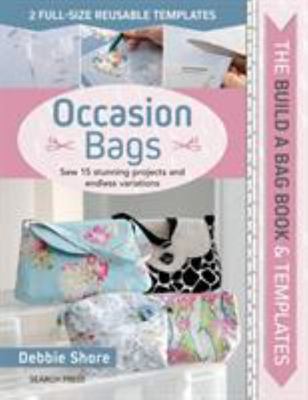 $40.00
NZD
Category: Arts & Crafts | Series: Build a Bag Ser.
Create 15 stunning occasion bag designs using the two reusable plastic templates   New from Debbie Shore, this is a brand new series with a difference   The components of each of the 15 occasion bag designs are created using the rigid plastic templates contained within the book; these two easy-to-us e templates are durable, reusable, wipe-clean and perfect for fussy cutting, plus they are simple to position and use - there is no need to pin them.   The 15 bags are each made using different techniques, pockets, straps and fastenings, to create 15 very different results. The templates can also be used for your own further design variations, as you mix and match the techniques covered within the book; Debbie gives advice on how to adapt and create your own unique designs. Each project in the book is explained using Debbie's trademark style and step-by-step photography, and there is also a comprehensive techniques section and a guide to using the templates. ...Show more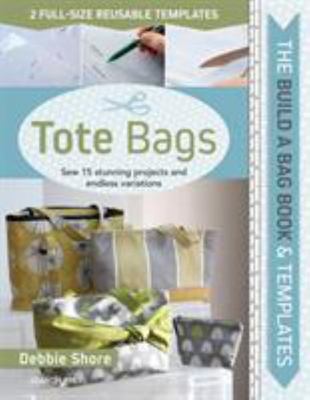 $40.00
NZD
Category: Arts & Crafts | Series: Build a Bag Ser.
Create 15 stunning tote bag designs using the two reusable plastic templates   New from Debbie Shore, this is a brand new bag-making series with a difference   The 15 tote bag designs are created using the rigid plastic templates contained within the book; these two easy-to-use templates are durable , reusable, wipe-clean and perfect for fussy cutting, plus they are simple to position and use - there is no need to pin them.   The 15 tote bags are each made using different techniques, pockets, straps and fastenings, to create 15 very different results. The templates can also be used for your own further design variations, as you mix and match the techniques covered within the book; Debbie gives advice on how to adapt and create your own unique designs. Each project in the book is explained using Debbie's trademark style and step-by-step photography, and there is also a comprehensive techniques section and a guide to using the templates. ...Show more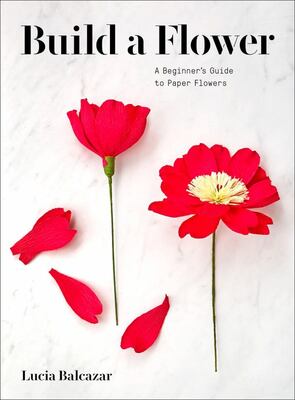 $29.99
NZD
Category: Arts & Crafts
Start from the very beginning and learn to make your own unique, exciting paper flowers Paper flowers are ideal for any crafter: The results are stunning but the steps to get there are achievable at any skill level. Build a Flower will teach the basic techniques needed for crafting paper flowers, build ing upon skills as it moves through a select number of flowers and focusing on key tips: what type of paper works best, petal shapes that work for multiple flowers, how to assemble, and more. With photographs and step-by-step instructions as their guide, readers will learn to build five flowers, variation ideas for their coloring, and final arrangements. And the designs and ideas will inspire crafters to think beyond the vase--paper flowers as gifts, as decorations, and more. This beginner book will open the door to a wide variety of possibilities and will help establish a new audience well versed in the craft, returning time and again to this book's pages for inspiration and encouragement. ...Show more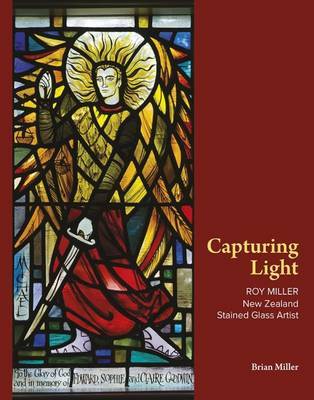 $69.99
NZD
Category: Arts & Crafts
 Roy Miller was New Zealand's foremost stained glass artist for 30 years, from the 1950s and hundreds of his windows are on display in churches across the country. A background of stained glass history and a description of how the windows are created, helps the reader appreciate the beauty of the many w indows reproduced in this book. The artists who design windows are also often unknown, but the lives of Roy Miller's three main designers, Fred Ellis, Ken Bunton and Beverley Shore Bennett, are portrayed here along with their creations. The first book in New Zealand to portray stained glass church windows nationwide. A valuable record of New Zealand's stained glass cultural heritage and a reminder of the urgent need for conservation of these works of art. ...Show more